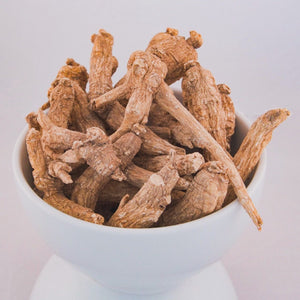 Save more with Roland Ginseng and purchase your Ginseng by the pound. Roland offers three-, four-, and five-year-old ungraded bulk roots from the heart of Marathon County, Wisconsin. 
Wisconsin 5 Year Old Ginseng, ungraded bulk root, 1-pound increments. If ordering 10 pounds or more call 715-443-2140 for a discount!
All ginseng packaged and sold by Roland Ginseng LLC is hand-selected and graded for consistency and quality.